DIRECTIONS FROM AIRPORT TO KRITIKI ESTIA
The best way is by METRO (line 3) until Evaggelismos station. Take the exit to "Rizari street".
Alternatively you can take the BUS X95 until ΧΙΛΤΟΝ (Hilton) bus stop.
From both metro and bus stop it is a 10-15 minute walk to the Kritiki Estia.
Alternatively you can take bus number 054, 203 or 204 from Rizari street. You get off after two stops (Stop "ΓΥΜΝΑΣΙΟ") and then walk for 5 minutes to Stravonos street, number 12.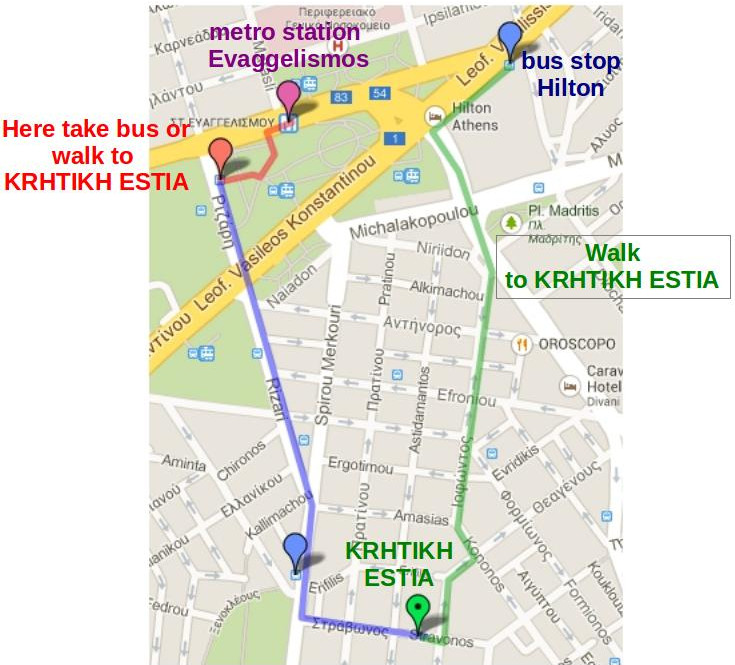 Google Maps

View AIRPORT TO KRITIKI ESTIA in a larger map
Supermarkets may be found at a walking distance from Kritiki Estia. Pagrati is a very lively part of town with many cafes, restaurants and bars. You may consult the PhD School facebook page for more information.